17/12/2021 4:07 pm
Topic starter
Hey Conquerers! We recently had a feature request come through to allow for customization of the Resources section within Sales & Success Center.
At the moment, it only displays a set of static articles under "Sales", as well as all of the enabled products in Marketplace and all of the packages created for the market the salesperson is assigned to.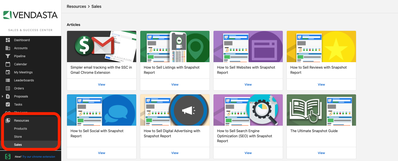 Who else would like the ability to make changes to this part of Sales & Success Center? If so, what changes would you like to see? Thanks!