17/12/2021 4:16 pm
Topic starter
Hey folks! Here's a feature request from a Vendasta partner (let us know if you'd take advantage of this).
In Sales & Success Center, a salesperson can create an opportunity and specify a contract duration. When the opportunity is converted into a sales order, this information is passed-through to the order details.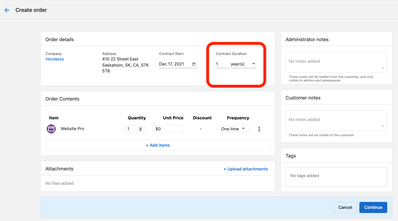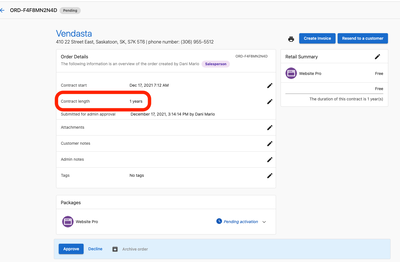 Our partner is wondering: can Vendasta create a way to automatically deactivate all (or some) of the products or add-ons associated with an order on the specified contract duration end date?
Is this a feature Vendasta should explore? Let us know your thoughts!