Partner Center users can now get an even better view of their fulfillment teams with added task events in The Loop. This will show in real-time the changes being made to a client's project, giving managers a better idea of what's being done to help local businesses.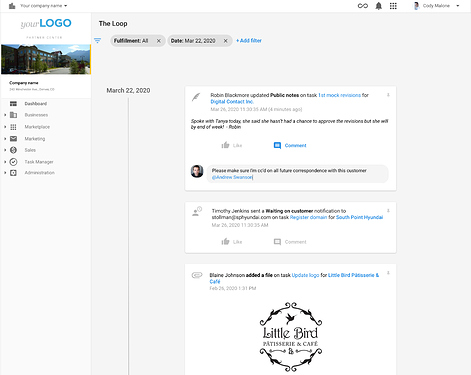 LaLoop3314×2638 611 KB

Now when account notes are updated, a task is deleted, notification or email is sent to the client, or a project is completed, managers will be able to see the activity in their feed and can stay up-to-date without ever having to leave Partner Center.
Learn more about this release in our Resource Center
We would love to hear from our community on what Sales and Task events we should add to the Loop!