Hey Snapshot fans,
We've just released a new feature that allows you to easily add competitors to the Website, Ecommerce, Advertising, and SEO sections. Now when creating an account, once you've searched for a specific business, you'll see an automatically-generated list of their competitors.
This gives you the ability to select up to 3 of the prospects' local competitors and have them automatically added to the Snapshot report. With competitor data added, you'll have a more robust Snapshot Report giving your prospects a deeper look at how they measure up against the competition.
If you're interested in adding competitor data to the Listing, Review, and Social section, you'll need to utilize our more advanced setup options. To learn more about Snapshot Report competitor data visit our support page or create a new account and try it out yourself!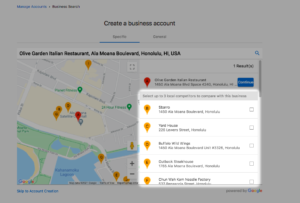 This is a great new feature. Thanks for the update.