Task Manager

Exciting New Task Manager Features ready for Beta Testers
Hello All, happy Thursday! The Task Manager team has some brand new features that we are looking to put out there. We believe these features can improve your team's efficiency, foster collaboration and make a difference to your bottom line. Would you like to be on the Beta list for any of these? Let us know
A 'Modular' Tasklist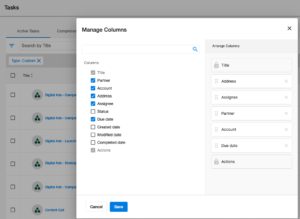 Have you ever wanted to add your own columns on your tasklist?
Task Created Date? We have it!
Task Last updated date? We got it!
Account Salesperson? It's there!
Ability to remove default columns? Uncheck them!
Ability to sort columns? Sort away!
Ability to rearrange columns? Yes!
Task Conversations @Mentions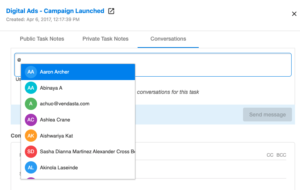 Are your teams collaborating over work in Slack, or in Microsoft teams? Do you lose track of work communicating it with your team members? Is it hard for your managers to see all conversations related to a task or a project?
Introducing Task Manager 'Conversations'. Your teams can easily @Mention a user on a task and include a short note. All conversations on a task are recorded in the 'Conversations' tab on each task.
Let us know if you would like to be a part of the Beta testers on these new features.
Please definitely add me to the trusted testers
Thank you all for your responses! Can each of you DM me your Agency name and PID (both appear in the top left corner of your partner center)