Website Pro

NEW Website Admin Dashboard: Manage all your WordPress websites from one central location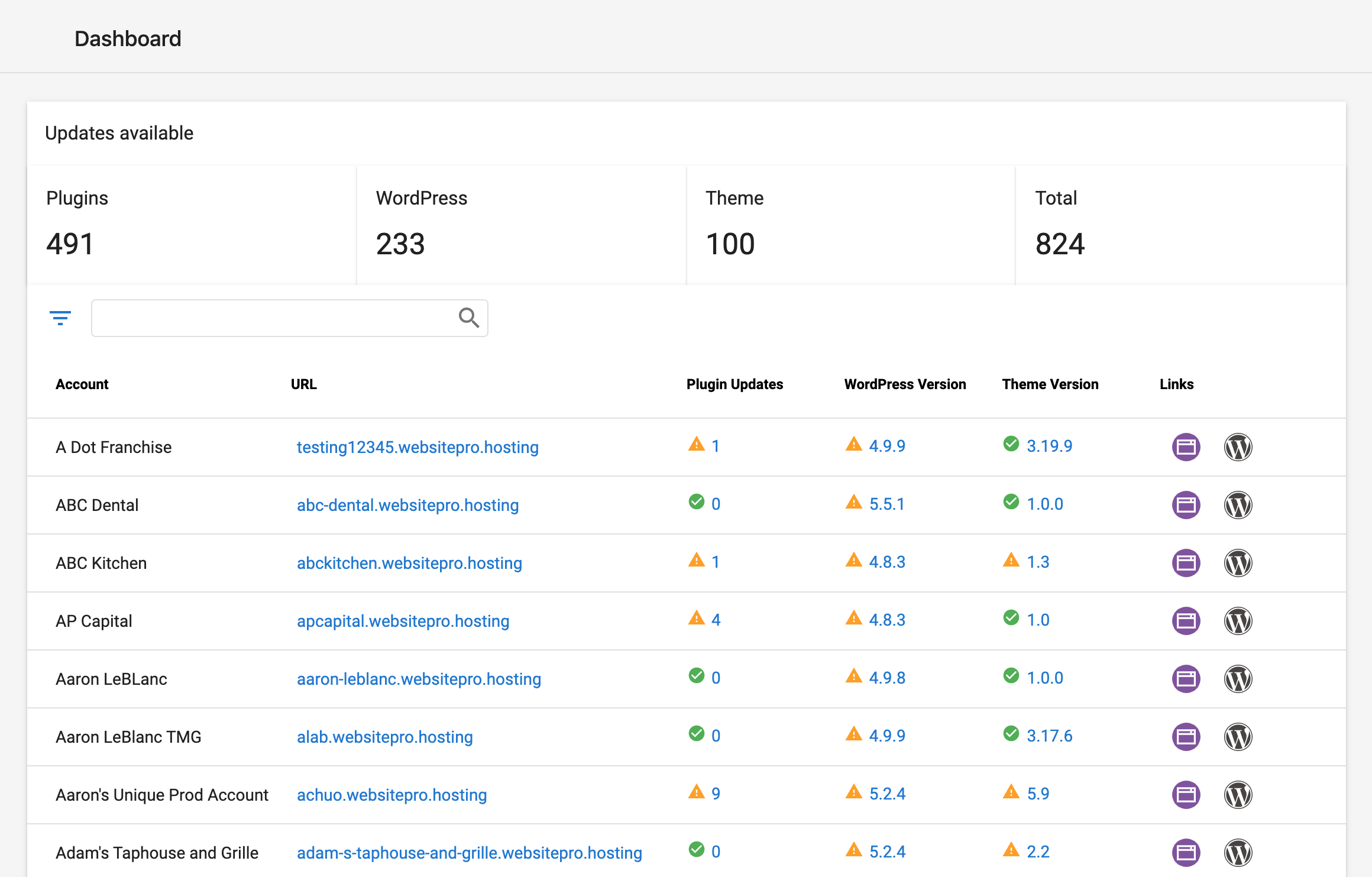 The new Website Admin Dashboard is the go-to multi-site management tool for Partners managing multiple websites. Now you can get an overview of all of your clients' websites, easily identify sites that require your attention, and update them straight from the dashboard.
With this new dashboard, you can win back time to focus on acquiring new clients and scale your website business faster than ever before.
Learn more about the new Website Admin Dashboard →
Watch the video to see how it works!
So a little confused about this.
If you are providing managed WordPRess, surely you should be managing the updates?