Business App

5 Reasons Why Your Business Needs a Client Portal
We live in a digital world, which means most of our interactions with businesses occur online. So whether we're booking a hotel room or ordering a new pair of shoes, we expect to be able to do it all from the comfort of our own homes.
The same is true for businesses when they're dealing with their clients. Today, business transactions are mostly done online instead of paper contracts and face-to-face meetings. And that's where client portals come in.
A client portal is a secure, online platform that allows businesses to manage their relationships with their customers. It's a one-stop shop for all your client communication, from onboarding to invoicing to customer support.
If you're not using a client portal, you're missing out on a crucial tool for doing business in the digital age.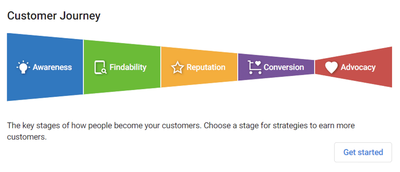 Here are five reasons why your business needs a client portal like Business App:
Streamlined Communication
Inbox within the Business App provides a central location for all your client communications. Instead of sending emails back and forth or dealing with phone tags, you can use Inbox to post updates, send files, and answer questions. With everything organized in one place, you will be able to keep track of your conversations and ensure nothing falls through the cracks.
eCommerce tools
Easily enable your local business clients to sell their products and services online through an easy-to-build eCommerce storefront! In addition to an eCommerce store, an interactive customer journey map inside Business App allows your clients to click through each stage and find solutions that would be beneficial to their business.
Product-led growth
Business app operates along with the freemium value-first strategy we call product-led growth. By showing your clients value first (by offering them a product to try inside Business App), you can demonstrate the unique solution that can solve their problem and then offer them a premium version ( you can design your customer upgrade path)
Improved customer experience
Everything in Business App is branded as your business. There is no mention of Vendasta. By doing this, you showcase yourself as the trusted expert for all your business clients' needs. In addition, you can brand the fulfillment of these solutions to suit your business requirements.
Proof-of-performance reporting
Prove value, month after month, with automatic, detailed reporting. By sending an executive report to your clients on a weekly or monthly cadence, you tell them the story of your hard work, all automated, within the platform.
When you engage and upgrade your clients with solutions that add value to their business, you will earn their trust and keep them long-term.
Don't forget consistent branding. Trust is built when there's a consistent experience for customers.