Inbox

Why SMBs prefer SMS messaging over email
Successful small businesses realize how powerful SMS messaging is in enhancing sales and revenue in the digital age. The open rate for SMS messages is up to 98%, making it an effective channel for business communication with customers.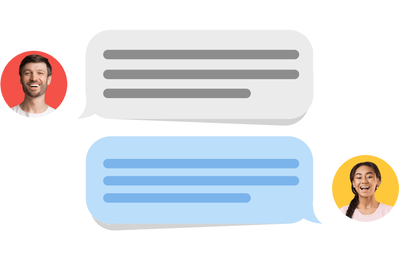 Today's digital world can be distracting, making getting your client's attention difficult. However, according to VoiceSage's recent survey, 70% of clients agree that SMS is an effective method to attract their attention. This is because everyone opens an SMS message irrespective of who the sender is.
What is Inbox?
Inbox messages in the business app enable local businesses to improve how they communicate with their customers. With the SMS messaging feature, SMBs will be assigned a new number to their business account to connect with customers quickly for cross-selling, upselling, and sending information about hot deals that would spark interest in their clients to take action.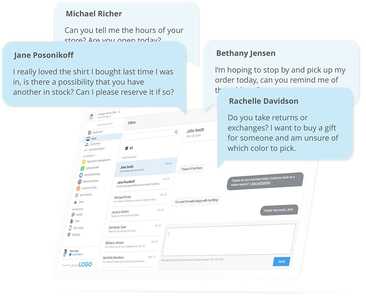 Why is Inbox important?
There aren't many people who don't enjoy receiving an SMS message on their phones. This is because most people who use mobile devices (Up to 68%) prefer SMS to other platforms like email or social media. With Inbox, SMBs can create SMS messages that will;
Improve customer engagement:

Customers would probably check their email twice a day due to many unsolicited emails. This is not the same for SMS messaging, which is immediately read. 

Promote Interaction:

SMS messaging is Interactive and promotes person-to-person conversation, engaging customers to become more active.

Strengthen Loyalty:

Local businesses develop trust by sending customers SMS messages more often. As a result, their customers will know that they receive only valuable messages. This can make them become loyal customers.
Who has access to it?
All SMBs can access Inbox through the Business App, but SMBs must send a message to claim the new account number assigned to the business. Learn how to
As always, you can customize which foundational products your clients have access to.
NB: We are in the early adopter stage of Partner to SMB chat. This feature will enable your team to communicate with clients right from the Vendasta platform. If you are interested in becoming part of the trusted testers, please sign this form, and we will get back to you.
Didn't realize that Inbox was so powerful. Thanks for sharing.
I remember reading a while back that inbox will expand to feature messaging from Facebook/Instagram messaging along with Google My Business messaging all into the inbox.
This would be absolutely incredible and get our customers inside Business App way more often.
SMS + Facebook + Google messaging in one inbox would be gold. I hope this is still in development.
@rossai This is great. Questions regarding future enhancements.
Will users be able to send texts to groups / multiple recipients? 
Will users be able to receive responses via text or will it be via mobile app?
Also, will users be able to pull created / uploaded customers from the Bus App and Customer Voice?