We've made Snapshot Report even better by updating the listing section with a redesigned look and a new listing details breakdown.
This new streamlined design better highlights your clients' performance in listing presence, listing accuracy, and data provider accuracy. We've also included an entirely new portion focused on breaking down a client's listings in greater detail. You'll now find a complete list of all the clients' potential listings, along with which of their details are accurate, missing, or incorrect. Check out how the new section looks: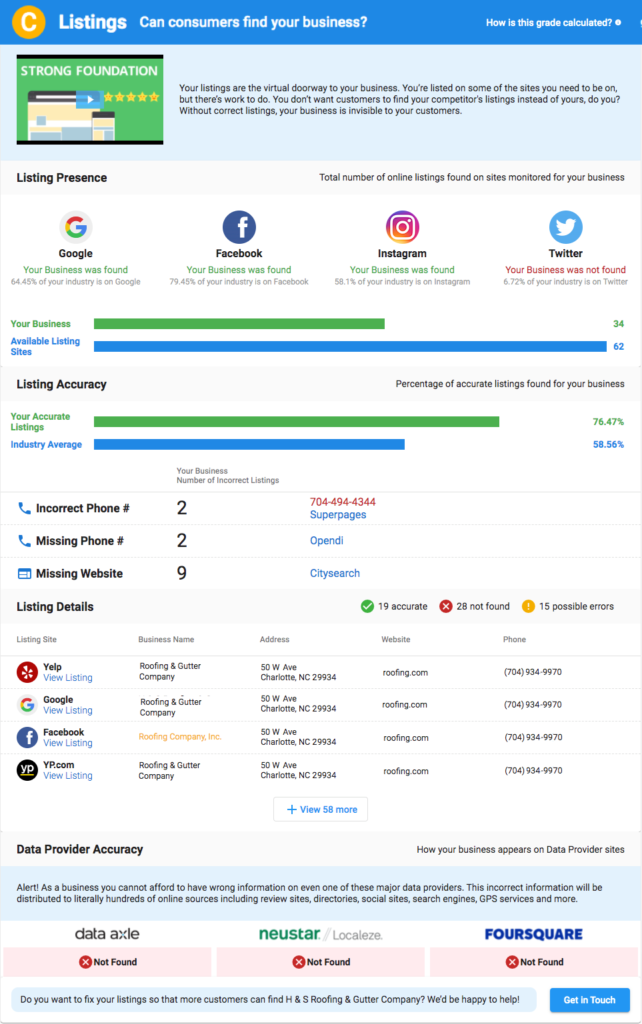 Please note that the updated listing section will only appear on new Snapshot Reports. Any previously created Snapshot Reports will need to be refreshed for the new listing section to appear.
If you'd like to learn more about this update, visit our support article. Let us know what you think of the newly updated listing section!
This is awesome Adam!
Cheers
Edzel
That is a great enhancement.