Starting today, you can download our Sales & Success Center Extension from the Chrome store. This extension integrates with your Gmail account, allowing you to quickly tag the respective account in an email and have it automatically logged as a sales activity when the email is sent. This is a great way to save time and ensure your accounts are kept up to date! Download the extension here.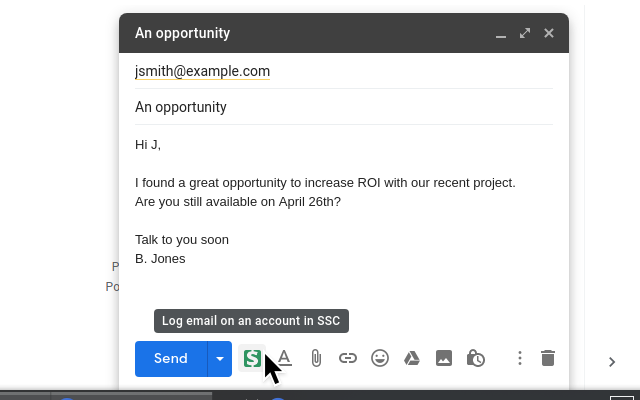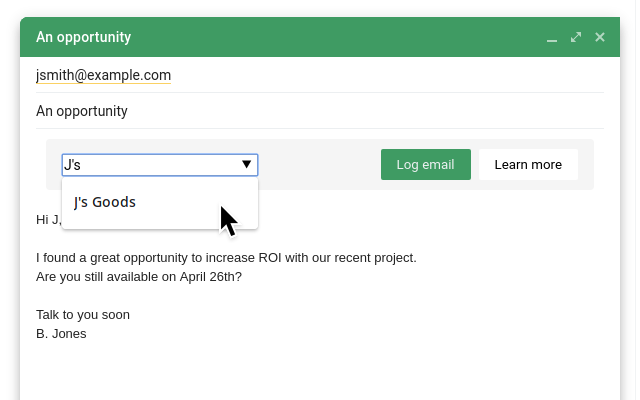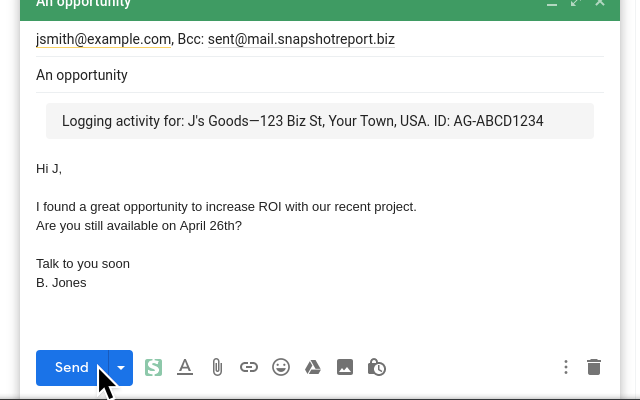 The link is a 404 error. Just an FYI
not working…would you post the actual link in the post and I can try that.
@Jeff_Moore Sorry about that, we're just making some changes on the back end to make it available to everyone. I'll share a link with you as soon as it's ready.
Same. 404 error and can't find in Store using search. Also tried switching accounts and nada.
What is your email Jeff? I will send the link there!
As an quick update to this thread, Google is still in the process of reviewing this extension to make it available. Once Google has opened it up for everyone, I'll provide an update, I apologize for this inconvenience.
We appreciate everyone's patience. The extension has gone through Google's approval process and should now be available to download. The link above should now be working but you can also click here to add it to your Chrome browser:
Hey Adam…
Installed the extension, Granted access, created a new email message and clicked "$" button and get this error:
There was a problem loading the accounts.
Hey Jeff,
Sorry to hear that, I'll surface that with our development team and let you know as soon as I have more information.
Thanks for bringing this to our attention.
@Jeff_Moore Hi Jeff, Can you give that extension another try and let me know if you continue to see that error?