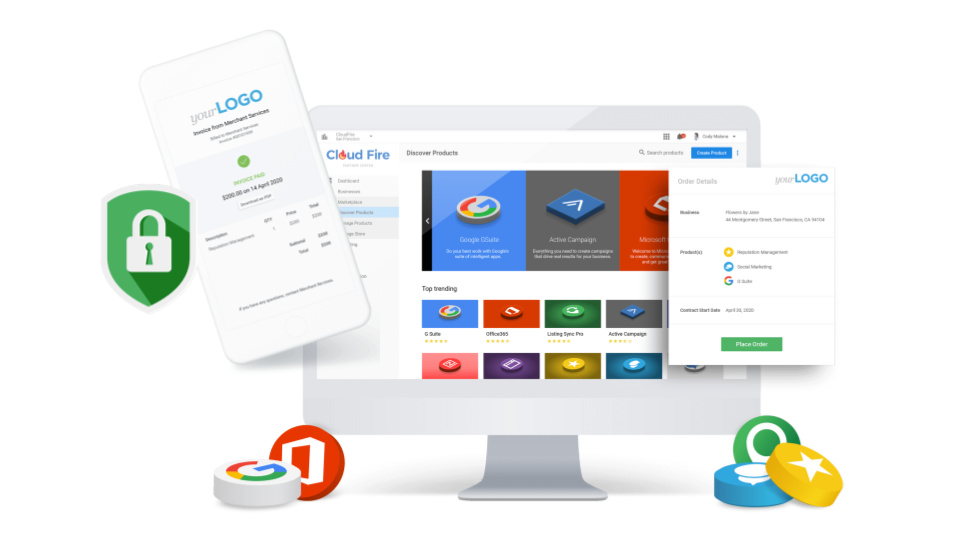 image960×540 81.3 KB
Vendasta partners can now easily accept credit card payments for products and services from new and current customers. Using your Public Store, prospects and existing clients can now purchase your products and services all on their own.
Here's what new:
Invoicing: Partners can create and send invoices. Customers can pay invoices online with a credit card.
Payment: Partners can securely connect their banking information through our Stripe Connect integration to accept payments.
SMB BIY: Customers can sign into—and sign up for—Business App and make a purchase all on their own.
Interested in learning more?
Merchant Services is available to Partners based in Canada and the United States.
lol, I have been building a workaround here. I'm so glad that most of that project is obsolete now haha, not all of it. Regardless, this is great news for me. This simplifies things so much instead of gluing a tech stack together to automate it. Such a huge feature for operations.
Woo!
I would be curious to know if you will add recurring payments that will automatically bill our clients without the need for them to click and pay an invoice. Also any future for ACH payment options to be added.
Thanks, Tyler! We're as excited as you are!
Hi Jeff!
Recurring payments (subscriptions) are coming very soon. An option with this functionality will be to automatically bill your clients each month. As for ACH payments (and alternate payment methods), we're currently strategizing with our teams on the next pieces of development.
Thank you for your feedback!
Hey @Jeff_Moore ,
Amy is right, very soon! Actually, you can already automatically generate, send, (and soon, charge) recurring invoices for items and packages bought through your store (from today onwards). This should really reduce the number invoices you'll have to manually create for your customers every month! We are actively working on a solution to generate recurring invoices for packages bought in the past.
You can configure this per customer. In Partner Center if you go to the Billing > Invoices table, there is a dropdown beside each Customer. If you click "Edit Invoice Settings" it will take you to a page where you can configure how that customer is invoiced for recurring subscriptions. If you select "Automatically generate", an invoice will automatically be created and emailed to the selected user that you choose in the "Select user" section. Keep in mind this page is still being worked on, so if you have any feedback on how to improve it that would be great! The "Automatically collect" and "Charge Automatically" options will be available very soon.
Very cool. I'd like to see Paypal added as a merchant vendor/account. Paypal is one of the biggest merchant vendors, most agencies already have a merchant account with either Paypal/Stripe/Monex/Quickbooks Payments. If Paypal is on the roadmap I will definitely be using this feature.
I will be watching this closely to see how it progresses. My company is very heavy on recurring payments but also about 90% ACH. Early on this kept fees low and saves about 10k a year in fees.
The part of this I really like is the BIY and how we can market differently to that audience. I love where this is going.
When is the Automatically Collect function live? I thought this was already live based off the promotional material I had read about it so far.
Hi Amy, Do you know when this will be available in Australia?
Hi Paul! We're currently strategizing on internationalization but don't have a timeline. We'll be sure to let you know once Merchant Services is available in Australia.