We have some exciting news: the Better Business Bureau now is an official review source for Reputation Management Pro. 
Just like you can manage reviews from popular sources like Google, Facebook, and Yelp, Reputation Management Pro users can now view consumer reviews left at BBB.org. Clicking on the "Respond" button will take the user to the BBB profile page where they can provide a direct response to the review, which is a recommended best practice.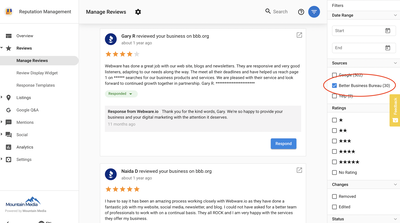 Learn more (including how to configure the Better Business Bureau if you're not seeing it as a source)
Bonus for clients that also have Customer Voice Pro enabled: you can request reviews for BBB.org!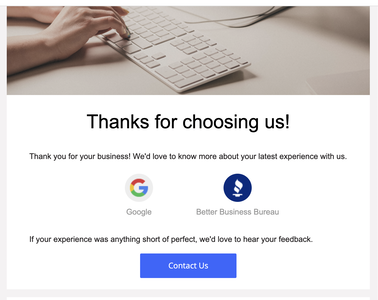 Would love to hear your thoughts in the comments section as we evaluate other review sources to add to Reputation Management.