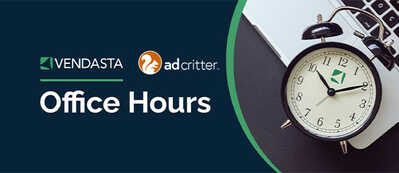 Vendasta Marketplace introduced AdCritter. 
Do you want to see your ads on TV, Internet and Digital Billboards?
Offer More Than SEO and SMM
Viewers spent more time watching content on streaming than on cable or broadcast TV. This is the first time streaming has beaten broadcast TV for the most-watched time.
Digital billboards engage consumers and drive action. 62% of consumers noticed digital billboards in the past month.
Programmatic internet Ads are less expensive and more targeted than other forms of advertising.
Recording: Click to Play