Facebook Post Failed Error
02/07/2023 3:35 am
Topic starter
Hi, Ive been getting these error on a lot of my social marketing account:
Facebook 400 error: For security reasons, your account has limited access to the site for a few days. If you have any questions, please contact our Help Center.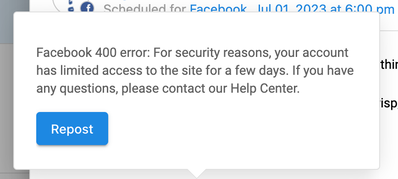 I have admin access to these client accounts and ive tried reconnecting and I keep getting this error.
Anyone come across this as well?