16/11/2022 7:44 am
Topic starter
Hello,
Since PHP 7.4 hits EOL on November 28, 2022 it would really be nice to see a PHP version switcher in the Advanced Tools section so we can upgrade sites more than ready to run PHP 8 and/or PHP 8.1 
These types of features are pretty much available on all hosts and would be nice to have within Website Pro.
Kind regards,
John
Hey John,
The ability to change the PHP version of your site is now available. The control is located on the dashboard right next to where the current PHP version is displayed.
PHP version 8.1 is available if your site is running Wordpress 6.0 or later. It is recommended that all of your plugins and themes are up to date as well before switching to PHP 8.1.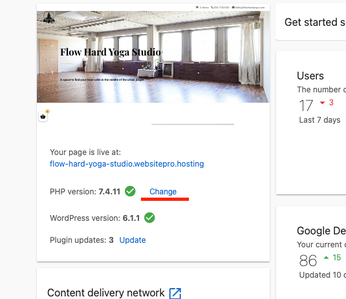 Thanks!