637: Unlocking the Secrets of Brand Positioning for Business Growth | Master Training Series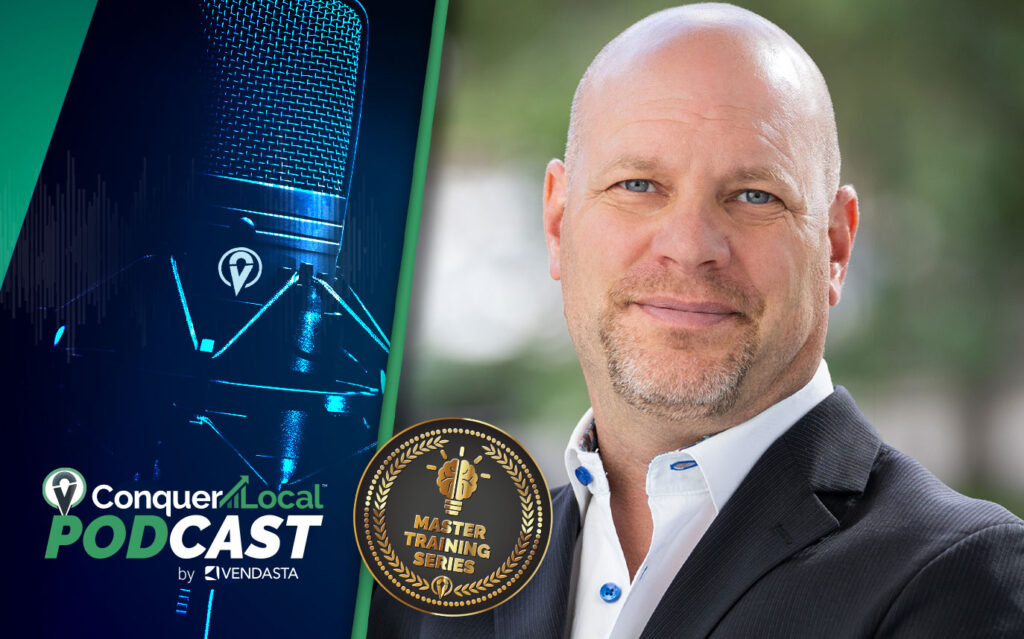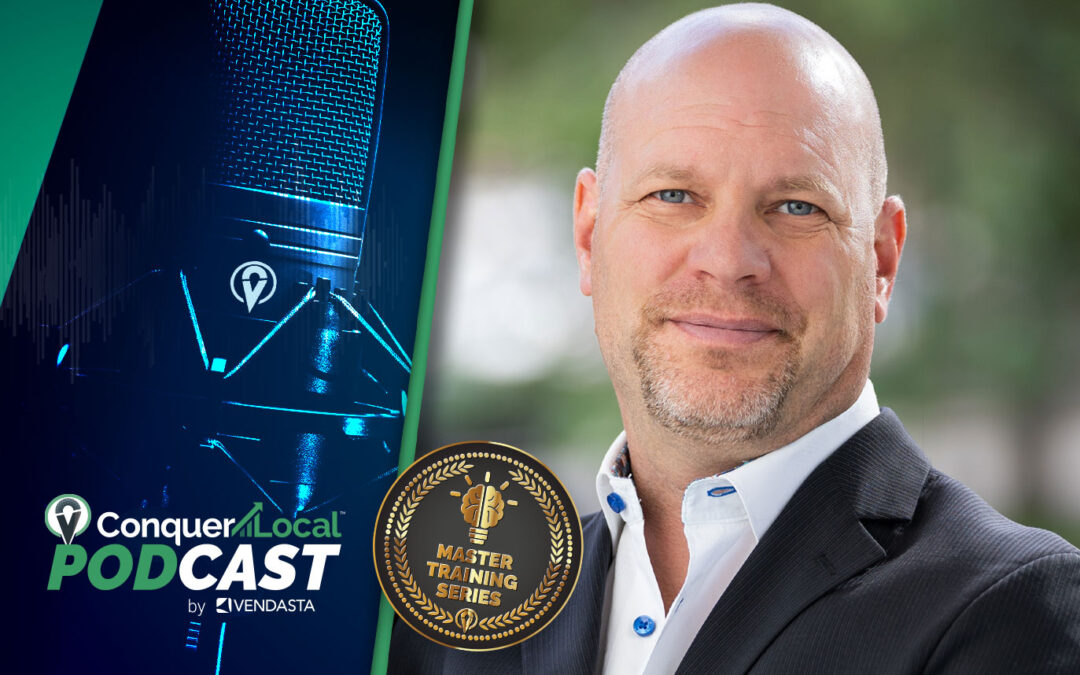 Ever wondered how to unlock the secrets of brand positioning for business growth?
Join Jeff Tomlin in the latest Conquer Local Podcast Master Training Series on branding. Learn more about uncovering the mysteries of effective branding as Jeff answers your questions about brand positioning, shares insights into Twitter's innovative brand X, and reveals common branding mistakes to avoid.
Don't miss this opportunity to gain valuable branding knowledge and strategies that will help you connect with your audience and elevate your brand. Tune in and let Jeff lead you on a journey to brand success.
Conquer Local is presented by Vendasta. We have proudly served 5.5+ million local businesses through 60,000+ channel partners. Learn more about Vendasta and we can help your organization or learn more about Vendasta's Affiliate Program and how our listeners (like yourself) are making up to $10,000 off referrals.
Are you an entrepreneur, salesperson, or marketer? Keep the learning going in the Conquer Local Academy.
Unlocking the Secrets of Brand Positioning for Business Growth | Master Training Series
Jeff Tomlin: Welcome to the Conquer Local Podcast I'm your host, Jeff Tomlin, and today, for our Master Training Series we're diving deep into the world of branding. Building a successful brand is not just about a logo; it's about creating a powerful connection with your audience.
In this episode, I'll be sharing valuable insights on brand positioning, we'll be exploring some insights around Twitter's new brand X, and we'll share some of the top branding mistakes you can avoid when doing brand work for your own business or for your clients. Let's get started.
How to Create Brand Positioning that Sells
We're starting with the critical aspects of a brand strategy – the core and the narrative. The core is your mission, vision and values. These are critical aspects to align your team so that you can develop a consistent brand story long into the future. The mission aligns your team toward the long term goal. Your vision describes what winning looks like for the team. Lastly your values align the team and helps guide decision making as you do the hard work of executing on the mission.
The second part of your brand strategy is your brand narrative. Your narrative will have 4 foundational elements: Your value proposition, your positioning statement, your brand promise and a tagline.
The value proposition summarizes why a customer would choose our products or services.
Your positioning statement articulates the difference we want our audience to remember.
The brand promise set expectations for the brand experience.
A tagline is the most distilled piece. It is designed o get the audience to remember (then easily recall) your difference.
To create a brand that truly sells, you need a clear understanding of who your customers are, what problem your product or service solves, what sets you apart from the competition, and why your audience should believe in you. Brand positioning is your internal guideline, aligning your business and marketing decisions. It's more than just advertising; it's about crafting a consistent identity and image for your brand that resonates with your target audience.
At the heart of successful brand positioning lies empathy and understanding. You must put yourself in your customers' shoes and truly grasp their needs, desires, and pain points. By knowing your audience inside out, you can tailor your brand messaging to speak directly to them, forging a deep and lasting connection.
Your brand is not just a logo or a name; it's how you make people feel. Its what they say about you when you're not in the room. It's a promise delivered and really a short cut for decision making in the minds of your audience. Think about the experiences you create, the stories you tell, and more importantly, the stories your customers tell about you. Building deep, relevant buyer personas and ideal customer profiles will ensure that your brand messaging truly resonates with your audience.
Let's take a cue from Apple's brand positioning statement which is "For individuals who want the best personal computer or mobile device, Apple leads the technology industry with the most innovative products." This statement emphasizes technological research and advancement, showcasing Apple's innovative approach to business. They promise to 'think differently'. It highlights that they not only deliver products but also consider the impact on their customers and the planet.
Now, where do you start? Well, it all starts with understanding the customer. Identify your target market, and be hyper-aware of their needs and preferences. Remember, your brand positioning needs to be written and communicated with your audience in mind – they are the reason your brand exists in the first place.
Whose opinion do you care most about? Now think beyond just your customers; consider other stakeholders like businesses, reporters, advertisers, employees, and policymakers. They all play a role in shaping your brand perception.
To make your brand positioning impactful, you have to be specific. If your products or services cater to a specific niche, don't be afraid to mention it. The more you can speak your audience's language, the better you can solve their problems and understand their challenges.
The journey doesn't end with knowing your audience; it extends to articulating what your products or services do. Avoid the mistake of simply listing features. Instead, lead with benefits – tell your audience how your offerings will improve their lives or solve their problems.
To do this effectively, envision a "from here to there" narrative. Paint a picture of where your customers are now and where they could be if they used your products. Tell the story of what happens when they make that decision.
Remember, your brand positioning is not a set-it-and-forget-it task. As your business evolves, so should your brand positioning. Keep it up-to-date to reflect your company's growth, consider the competitive landscape and changing needs of your audience. That will ensure your messaging remains relevant and impactful.
In the end, your brand positioning is the foundation of your brand's success. Take the time to research, understand, and connect with your audience. Develop brand positioning that embodies your unique value proposition, can be differentiated, and consistently delivers a promise. It's not just a statements; it's the essence of your brand.
Exploring Twitter's New Brand X
Let's move on now to an intriguing new brand making headlines after Elon Musk announces Twitter's transition to X.
The recent rebranding has sparked a lot of curiosity and discussion in the marketing community. Musk, known for his disruptive endeavors, bought Twitter in October 2022 and has since launched the minimalist and versatile letter 'X' as the new identity – and arguably throwing away years of brand development. The letter X carries a history of revolution, rebellion, and mass consumerism, making it an interesting choice.
Some might wonder, why X? Is it connected to the 90s, when X represented Gen X, the rebellious and alternative generation. Musk's obsession with X extends beyond Twitter. From SpaceX to Tesla's Model X. One of his children's names even contains the enigmatic letter. It seems to hold a unique significance for him.
As we watch this change unfold, we should think about how this rebranding will impact user engagement and perception. Will Twitter's loyal users embrace the transformation? Only time will tell!
Mistakes to avoid when approaching branding
Now, let's focus on something equally crucial – avoiding branding mistakes that can hamper your brand's success.
When crafting your brand strategy, it's vital to steer clear of common branding mistakes. Let's explore some key pitfalls and strategies to avoid them:
The first mistake is misunderstanding branding: Branding goes beyond advertising; it's about creating a consistent identity and image.
Next is forgetting to establish business values. It's important to define your company mission and values before creating your brand image and voice. You need the mission and a vision of what winning looks like and the values clearly articulated so you can communicate what if valuable to the brand.
Be careful not to rely on trends. Trends can be useful, but you should aim to balance them with a central, timeless brand for lasting impact.
The next mistake to avoid is mimicking your competitors. It's important to research successful strategies, but you need to craft an original, unique brand identity. Brand development focuses heavily on differentiation.
Another mistake to steer clear of is using confusing imagery. When doing any brand work you should aim to only select visual elements that resonate with your brand's purpose and products.
Next, don't underestimate the power of persuasive writing in your brand messaging. Do not make the mistake of writing lackluster copy.
Finally, Brands should never forgo market research. Conducting research to understand your audience's values and preferences is an important part of the branding process. Failure to do so you risk creating messaging that does not hit the mark.
Remember, building a successful brand takes time and dedication. Invest in your brand's identity, values, and voice, and you'll be on your way to conquering the market.
Conclusion
That wraps up our deep dive into brand development, Twitter's new brand 'X', and the top branding mistakes to avoid. Your brand is your story, and crafting it with purpose and authenticity is the key to success. Thank you for joining me today on the Conquer Local Podcast. Don't forget to subscribe for more expert insights and tips to help you conquer the world of business.
If you've enjoyed this edition of the Master Training Series revisit some of our older episodes. Check out: Episode 624: Is Organic Reach Dead? Exploring Pay-to-Play vs. Organic Social Media Strategy or Episode 631 Future-Proof Your Career: Why You Need to Prioritize Upskilling in Today's Economy.
Until next time, I'm Jeff Tomlin. Get out there and be awesome!