In this program you will be introduced to the Vendasta Marketplace, products, platform, and tools you can use to bring your customers from prospect to profit. This path to certification – that follows our 5 p's on the path from prospect to profitability – is one that will elevate your general operational knowledge of the Vendasta platform and dive deep into the prospect, pitch, and proof-of-performance tools most utilized by our top performing partners.
LEARNING GOALS:
→ Explore the operational ins and outs of the Vendasta platform and Marketplace.
→ Learn how to activate a Snapshot Report, how to add contacts, and groom the report to highlight meaningful, valuable data for you and your prospects.
→ Master your sales pipeline, order management, and explore our pitch tool Proposal Builder
→ Learn how to make your Store payment-ready, explore how to create and send invoices, and apply taxes.
→ Understand the empirical reasons why sending a proof-of-performance report with unique, specific data about a business can greatly impact retention.
→ Learn how your clients can utilize Business App to communicate with you, your products, connect accounts, and activate platform features.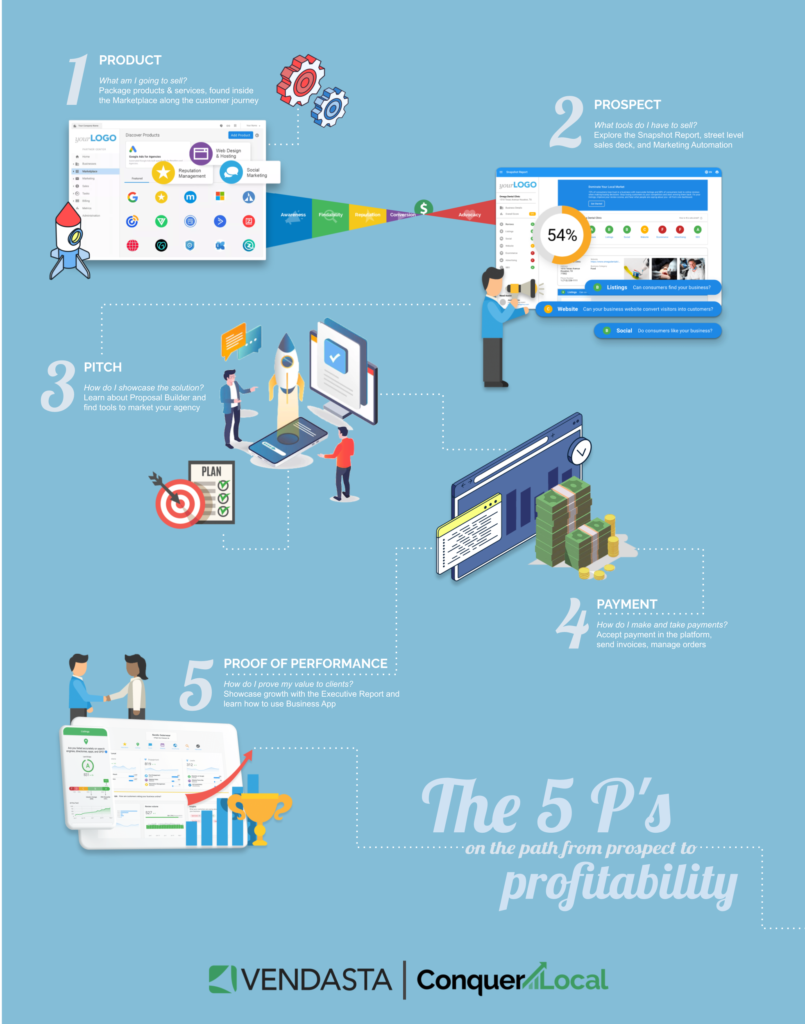 Explore Platform & Products
Master our #1 Prospecting Tool
Streamline Billing With Vendasta Payments
About Instructor
Login
Accessing this course requires a login. Please enter your credentials below!