Hey everyone,
In early May, Google will start using Core Web Vitals as a determining factor when it comes to search ranking. Core Web Vitals are a set of metrics related to speed, responsiveness, and visual stability, that will help site owners better understand user experience.
As these changes will affect how a site ranks, we wanted to reflect these new metrics within the Snapshot Report. The updated website section will report on the Core Web Vitals with a new visual style that will help streamline the report itself.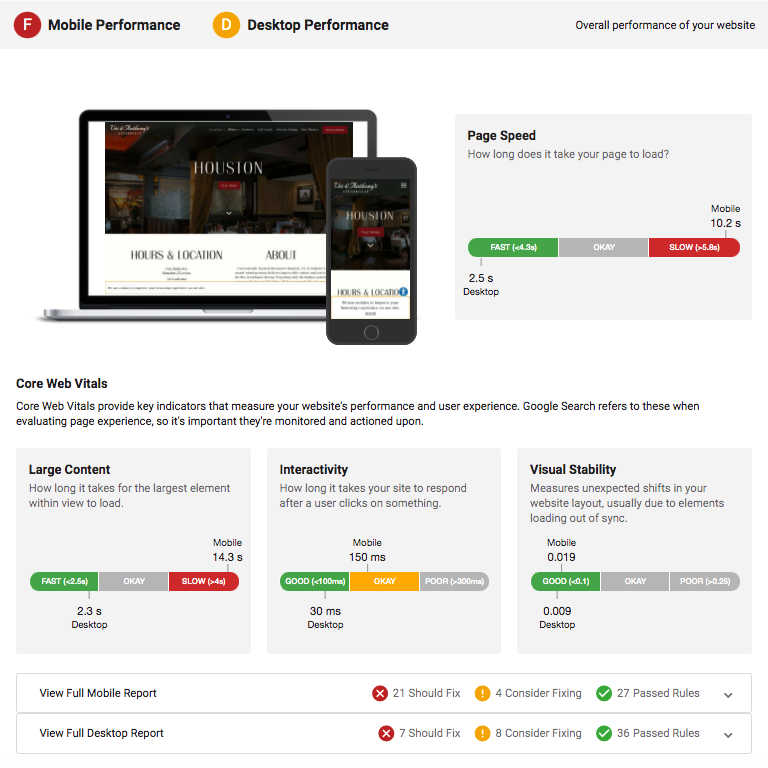 This change will go into effect on April 21st, and any new Snapshot Reports created after that date will display the new website section.
Learn more by visiting our support article, and if you have any questions don't hesitate to let me know. 
Nice, Adam! Looking forward to it.