Snapshot Report

Check out the newly designed website section of Snapshot Report
Hey everyone,
We've made the website section of Snapshot Report even better with a streamlined design and updated metrics. We've updated this section to now report on Google's Core Web Vitals. 
Starting in May, Google will use this set of metrics to better measure a website's performance. Focusing on 3 key areas, speed, responsiveness, and visual stability, business owners can now better understand the user experience of their website.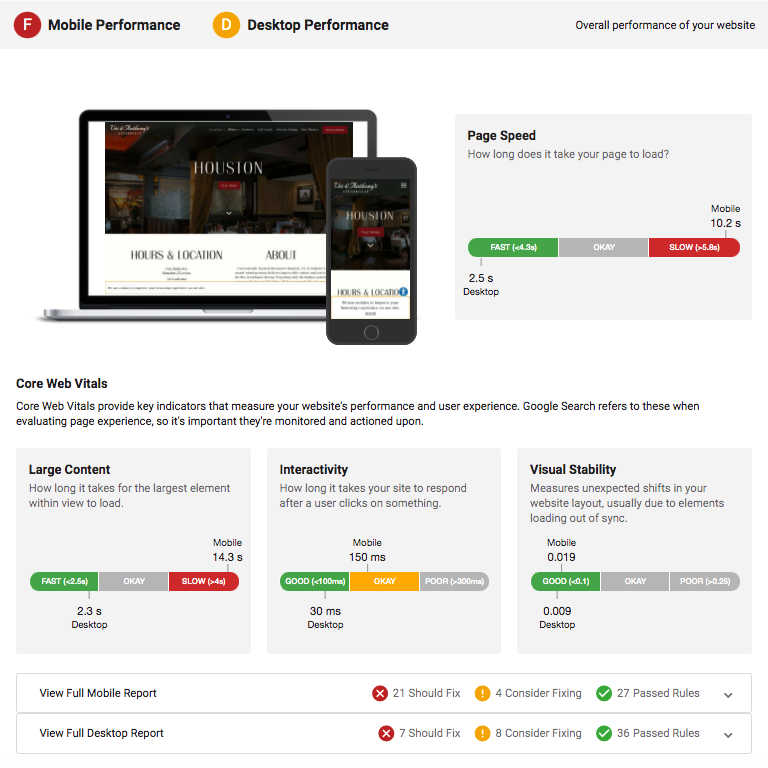 Any new Snapshot Reports created as of today will feature this re-designed website section. For any Snapshot Reports created before today, they'll need to be refreshed before they display this updated section. 
Learn more with this support article or let me know if you have any questions!