How to tap the power of 'thank you' and grow your business
The latest Conquer Local Think Tank blog talks about Dennis Yu's influence generator concept. Through this strategy, businesses can pour love out into the world, only for people (read customers) to receive and reciprocate.
It's about doing good things at scale for people through small gestures by showing them how much you care about them and by telling them how much they mean to you.
Not only does such an approach spread happiness and positivity all around, but it also helps agencies create intrinsic value, connect with more people, and eventually grow their business!


Vendasta Blog – 11 May 20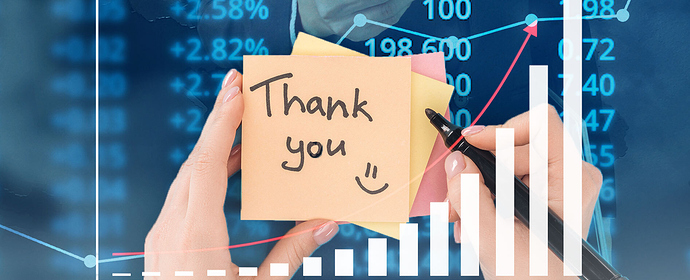 How to Tap the Power of 'Thank You' and Grow Your Business - Vendasta Blog
When it comes to making an impact, nothing can supersede the power of thank you. Showing gratitude towards your clients will do wonders for your agency.