21/06/2020 2:42 pm
Topic starter
I am extremely confused as to why you would block /wp-admin/ direct access? All the WordPress hosting platforms I have worked with have allowed the user to either go to it from a link in their account dashboard (like you) or just go directly to it by typing in the address (or clicking a link to their website from our support/work tickets).
We would offer Website Pro because we are WordPress developers and could offer site updates, and customization as an up-sell… but to have to have one of my team log in to the partner center, impersonate an account, go to the website pro account then click to go to the dashboard just to make a few changes is quite a lot of time wasted, especially if we have 20 clients that need updates and 4 or 5 of them are WordPress pro users. I would have to give all my team access to the vendasta marketplace for one, and it is a workflow/time killer for two.
It would be a lot easier if my team had an admin login/pw, and just go directly to the website to make the updates, save them, log out and move on… like they would any other WordPress site they work on.
Wouldn't that make more sense?
Hi Roz!
We actually do have the option to have direct /wp-admin access. On the Website Pro dashboard, we have a card called Advanced Login. By turning this toggle on you are able to access the site using website.com/wp-admin.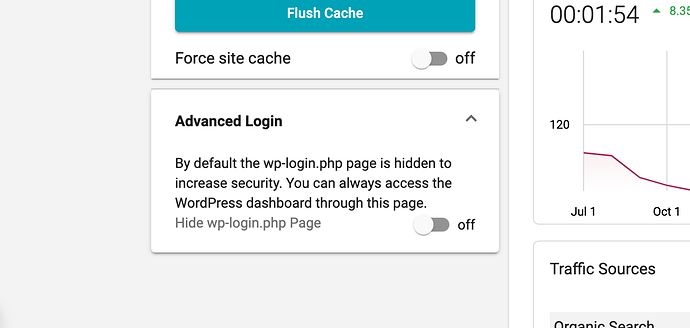 Let me know if you have any questions!